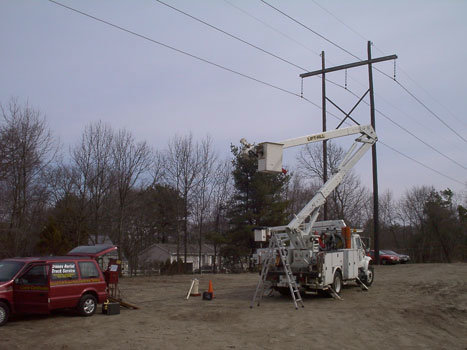 Call for pricing and discounts on our live courses.
Cranes101 now offers this bucket truck inspection course. This course is best designed for experienced operators and mechanics who are interested in becoming the on-site inspectors for their company.
This course is designed to cover the latest revisions of all relevant government and industry standards (OSHA 1910.67,1910.269, and ANSI A92.2) along with manufacturer's requirements with regards to how they should be used during bucket truck inspections and creating reports detailing any deficiencies and recommendations.

Course Content
How the OSHA and ANSI standards apply to inspections
Describing bucket truck components
Step-by-step inspection procedures
Identifying and documenting deficiencies and making recommendations
Responsibilities and rights
Hands-on inspection training
How the OSHA and ASME Standards apply to dielectric testing
Describing aerial device components
Step-by-step procedures on conducting dielectric tests using a HiPot
Interpreting dielectric test results
Hands-on training and practice
Class Structure
Day 1: classroom learning
Day 2: hands-on training of inspection procedures & final exam
This class is planned to only be held at our Bellingham, MA location until otherwise announced. Please check our calendar for upcoming dates. Or contact us to schedule your own special session.
Course Information Request Form
Please provide the following info and a member of our team will be in touch with you.